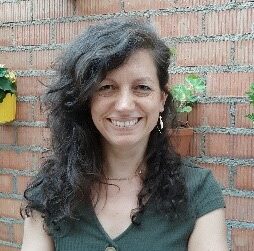 comunicacion@fonredes.org
Degree in Law from the University of Cordoba, and Master in Society, Administration and Politics at Pablo de Olavide University in Seville. I have been working for more than 12 years as a consultant in social management of habitat, strategic planning of territories, and in the search for European funding, especially in projects that pursue the ecological transition.
I am a member of Crecer con Futuro (Seville), which promotes the figure of collaborating families for children in foster homes; Eden-Ancrase, an environmental association in Utrera for the recovery of natural areas, wildlife, landscape restoration and degraded ecosystems, etc. I am also a member of FonRedess because it supports fundamental initiatives to believe that it is possible to do things in a better way.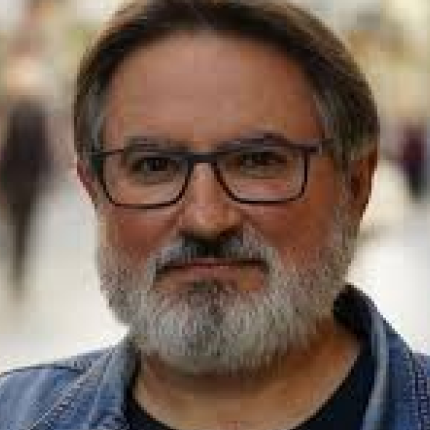 coordinacion@fonredess.org
Degree in Social Sciences, Psychology and HR Management. I work in public policy prospecting and intervention in transformative economies.
I am a cooperative member of Oikocredit, Coop57 and Fiare Banca Etica. I am also president of the association Acción Politeia for political and citizen cooperation and of FonRedess.
Every three or four years my inner clock asks me for explanations of what I do with my life and with the lives of the people closest to me, who I feel more and more strongly that they are the whole of humanity.
I would go to live anywhere in the world, I believe that there will be stimulating people to meet and there will be something worth living.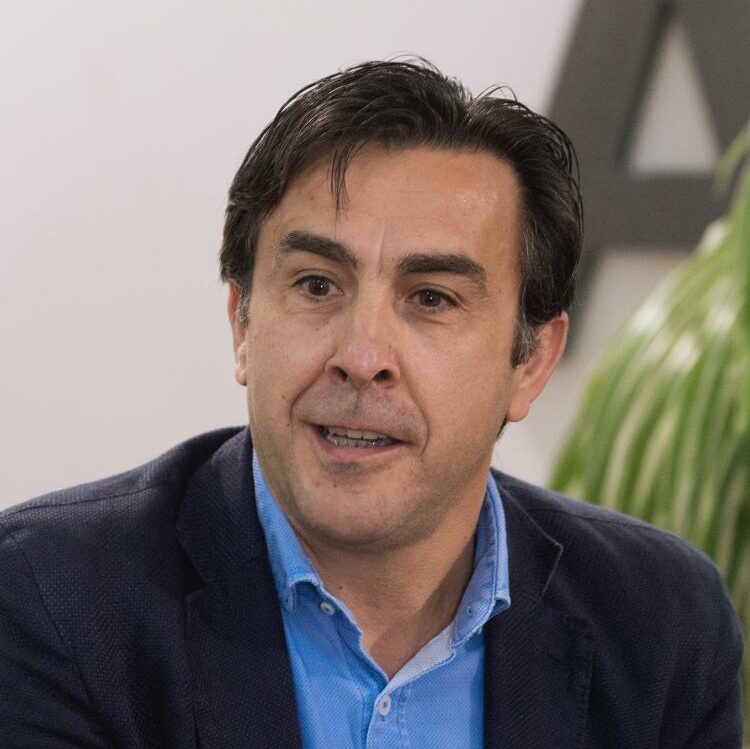 I have a degree in Business Science from the University of Malaga, my entire professional career working in the world of cooperatives and social economy both locally, nationally and internationally. For years I have had the immense good fortune to direct the Andalusian School of Social Economy, a reference entity in the dissemination and promotion of the model of social and solidarity economy.
Every year I am more and more convinced that the social and solidarity economy is the sustainable answer to the great challenges and threats facing humanity, and that this answer is viable for a large European city, for a small town in Malaga or a village in Honduras.
This year 2020 I join as a partner in Fiare Banca Etica, Oikocredit and FONREDESS , three institutions of ethical and alternative finance with different dimensions but that seek to provide financial resources to projects led by people committed to their community. Not everything has been bad news for me in this year of the pandemic.

Lawyer specialized in gender violence and violence against minors, victimology, cyberbullying and gender cybercrime. Founding partner of the company Quantika14 dedicated to the safe and equal use of information and communication technologies. I am currently coordinating the Seville Bar Association's team against human trafficking and other forms of exploitation, and I previously coordinated the team against gender violence.
In my opinion, equality is not only an objective, but the engine from which we must work both personally and professionally, at the individual level and at the level of institutions and organizations. An engine that needs to be fed by collaboration. In this process I never stop learning, surprising myself with new possibilities, and betting on creativity.
Fonredess is the real possibility of collaborating in other people's mature projects, giving impulse and receiving experiences. And it's the possibility of enjoying the amassing of an increasingly shared project: that of creating from our responsibility and talents another way of sharing life because another world is possible.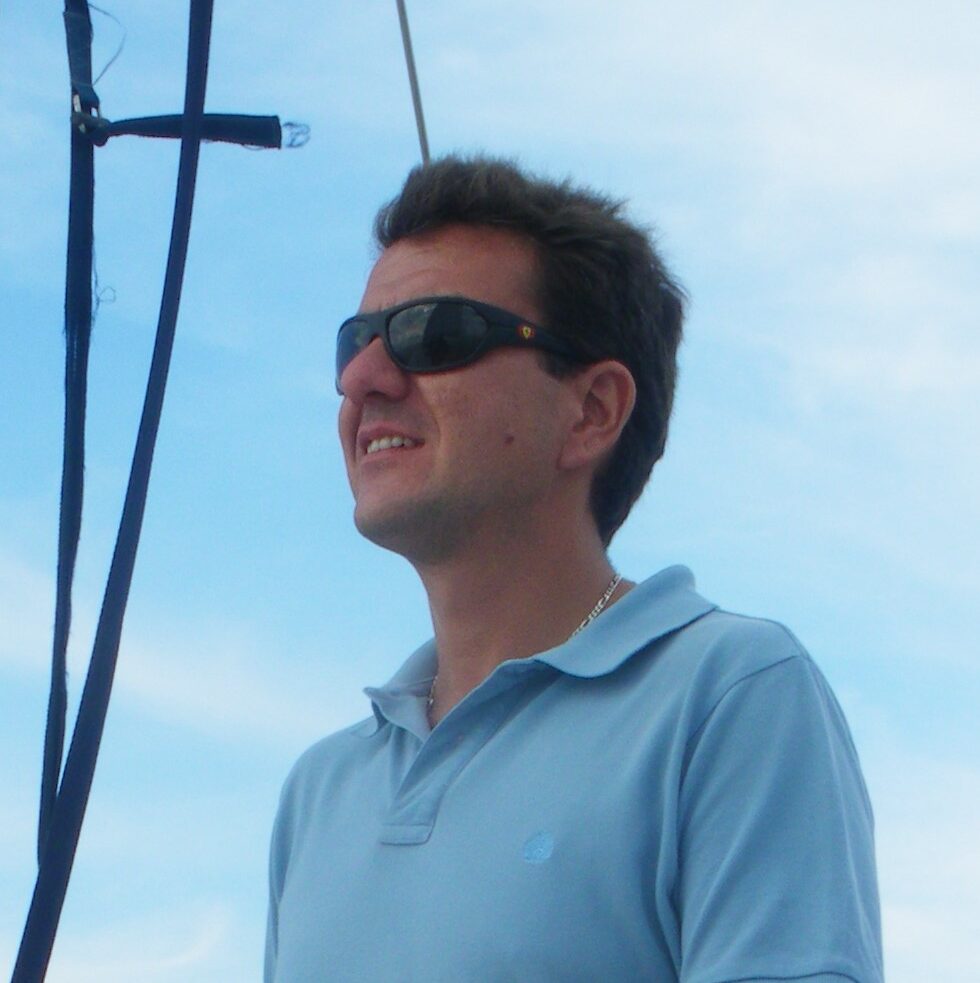 seguimiento@fonredess.org
I studied Industrial Engineering at the Polytechnic School of Seville.
Currently I work as Director of Services for UNEI Social Initiative, a non-profit organization, whose main objective is the integration of people who are difficult to integrate into the labor market because they have a functional diversity, for which we adapt the jobs and their functionality to overcome these barriers.
I am a member of FonRedess, where I find personal development aimed at empowering my beliefs that another economy is possible.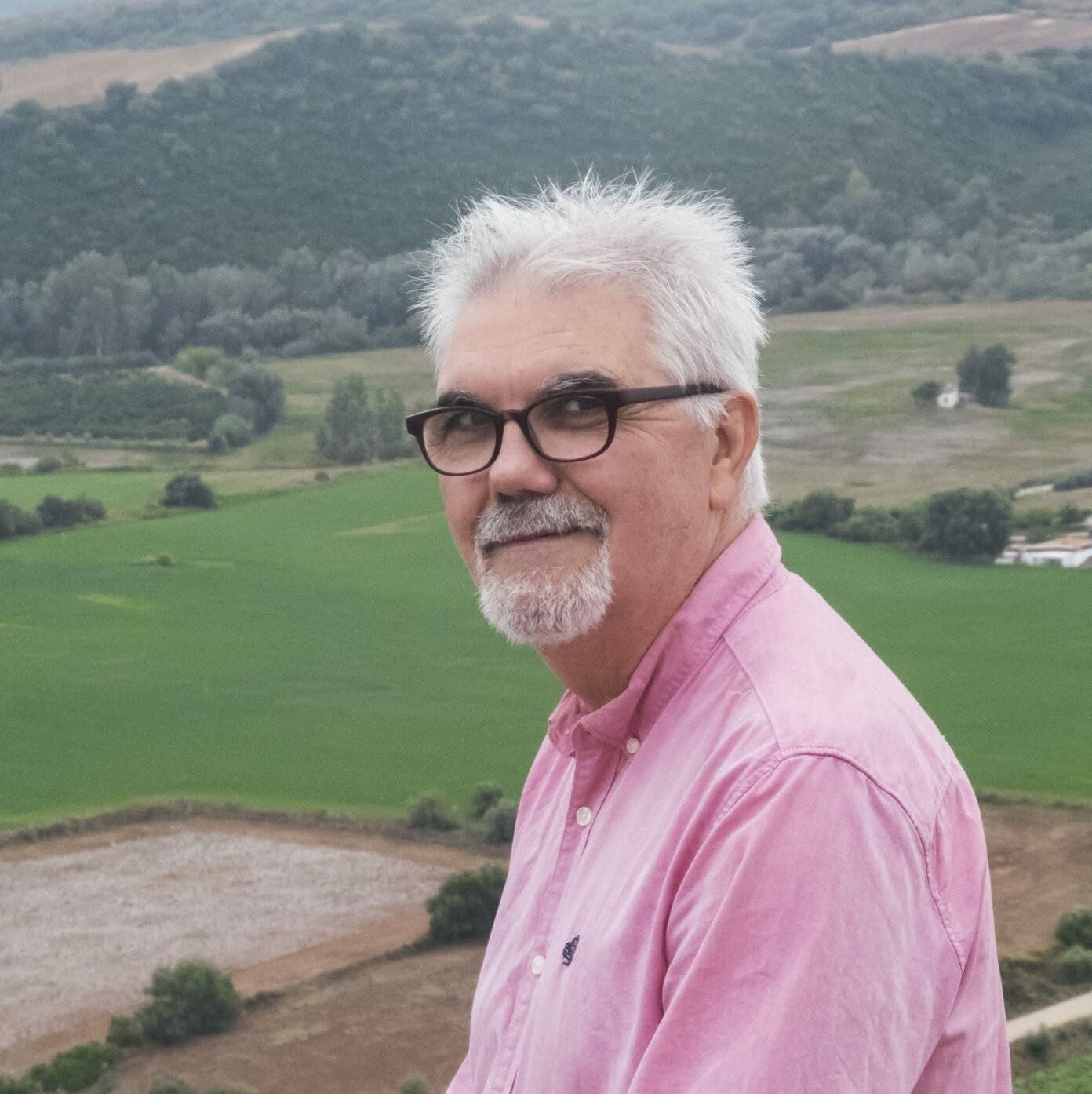 Federico Noriega González
Banking Technician in the area of clients, assets and mortgage liabilities for 46 years. Technical trainer of trainers in occupational health and safety.
Activist in the labor, ecopacifist and social field in general.
Co-founder of ATTAC SEVILLA and FORO SOCIAL DE SEVILLA. Collaborator of FonRedess since its creation and enthusiast of social and economic alternatives so that ANOTHER WORLD IS POSSIBLE.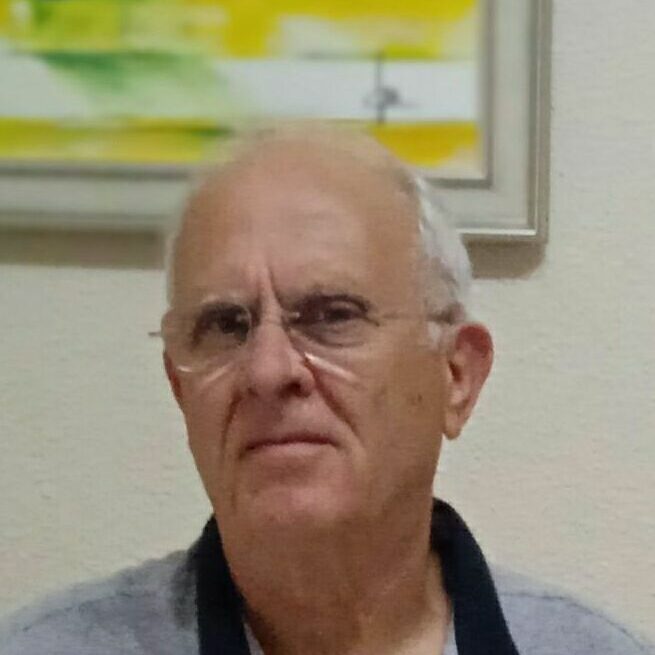 Worked in the metal sector from 14 to 55 years old, the last 10 years as a janitor of a public primary school, now retired.
Member of FiareBancaÉtica, Som energia, Member of the mountain club Doble Ocho, member of the international movement of Compañong de San Francisco, of the solidarity committee Oscar Romero, platform of support to Palestine pusher, of FonRedess, of everything public, collective, secular and cooperative.
With Fuensanta, father of Jesús and José Antonio, grandfather of Pablo, Nora, Sergio and Jorge.
I want to be useful. Aaahhh¡¡ and I cultivate a vegetable garden with which I feel very connected to mother earth.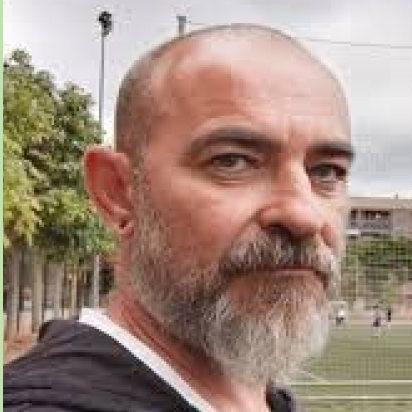 Diploma in Physical Systems Computing from the Polytechnic University of Valencia, Master in Innovation and development of business projects at Florida Universitaria and PhD in Social Economy from the University of Valencia. Independent researcher of alternative financing proposals such as crowdfunding, cryptocurrencies and the application of blockchain technology.
Co-founder and active member of the governance teams of four non-profit organizations: Reas País Valencià xarxa d'economia alternativa i solidària, Asociación del Camp a la Taula, Asociación por la Solidaridad entre los Pueblos del Mundo "La Maloka", Asociación Ca La Mare. Member of the Nittua team in charge of the design and subsequent implementation of the ERESS project Creating Social Enterprises in Benlloc (Castelló). Active member of Fonredess, Fund for the Development of Social and Solidarity Economy Networks.
I am also father of Carlota and Marcos, husband of Isabel and companion of all people, especially those who believe in collective action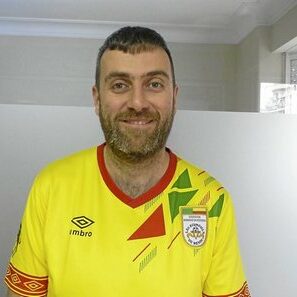 Sebastian Gutteridge Imaz
Frustrated boxer, I have been involved for some time in the world of Social and Solidarity Economy, in particular Ethical Finance.
Partner of Fiare Banca Etica and Oikocredit, I am currently the coordinator of Ethical Finance Euskadi, within the Fiare map.
In Fonredes since September, with the hope of introducing it in the Basque Country.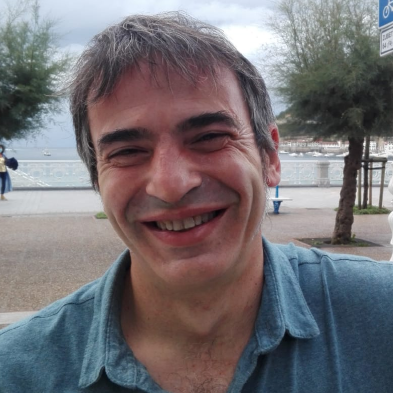 Graduate in Art History from the University of the Basque Country. With a varied and multiple work experience, I would highlight my work in EQUIPO 7 and EVENTOKIT (current company), both linked to the design, preparation and assembly of exhibitions, and the preparation of events of all kinds.
Atento en mi entorno a las diferentes manifestaciones de activismo social y colaborativo, pertenezco a «Bizikleteroak»(As.ciclistas urbanos de Vitoria-Gasteiz), «Acción Politeia» y «Fonredess».
My interest in the circular and collaborative economy, my environmental concerns, the defense of artistic and cultural heritage are some of my concerns.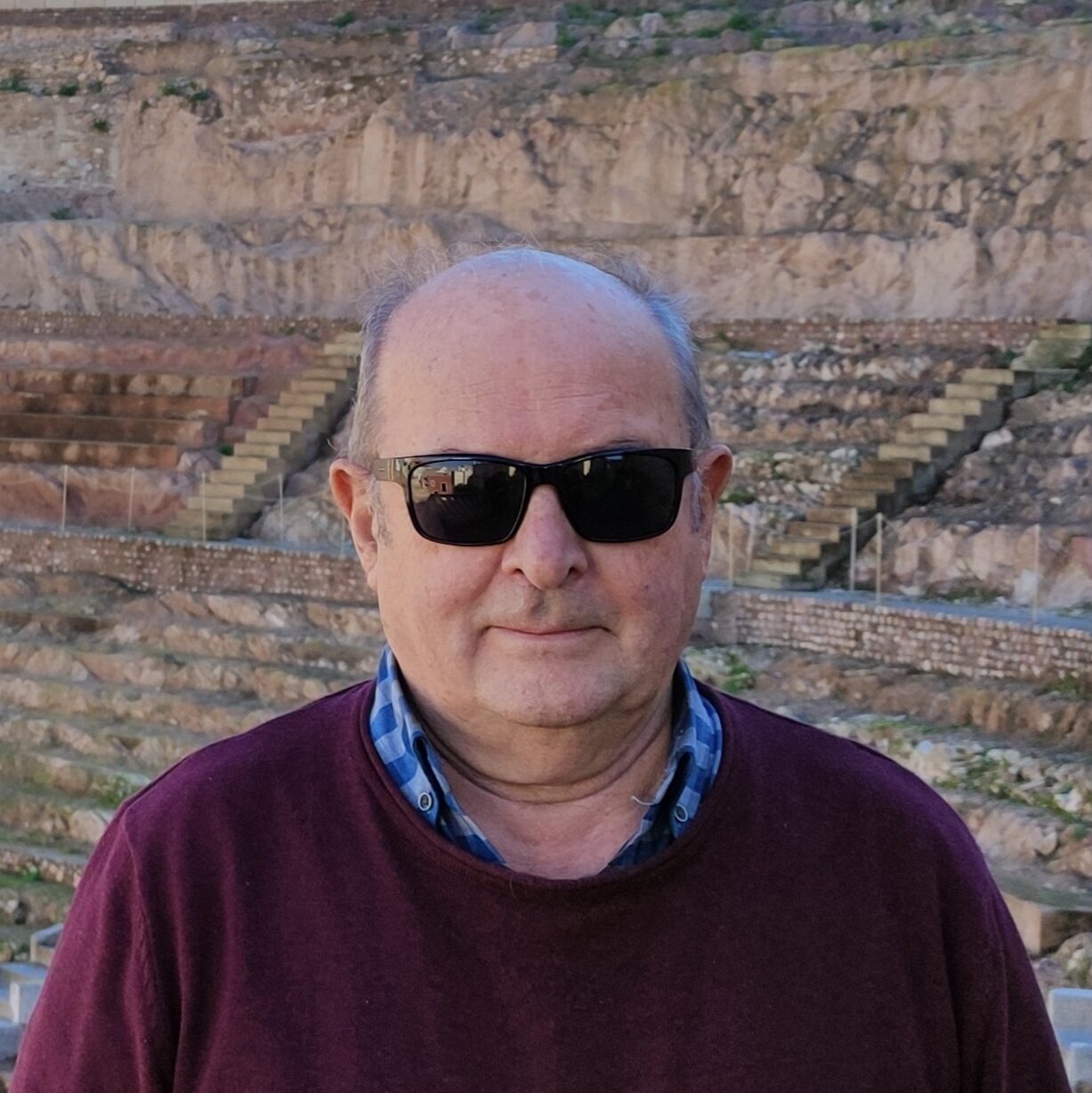 I graduated in Law from the University of Barcelona in 1977 and years later I completed my PhD in Political Science and Administration at the Universitat Pompeu Fabra in Barcelona. Professionally I have been a career civil servant, technician of the Local Administration. During my professional career I coordinated municipal cooperation projects with Latin American cities in the framework of various European Union programs such as URB-AL.
I have been an activist and union leader of CCOO of the Civil Service in Catalonia for many years and also a social activist in other fields linked to the Social and Solidarity Economy and development cooperation. From 2011 to 2015 I was president of the Association FIARE Catalunya for the development of Ethical Banking. I am a member of several cooperatives: of the cooperative bank Fiare Banca Etica, of the cooperative editor of the magazine Alternativas Económicas, of the cultural cooperative Festival Esperanzah! as well as other cooperatives linked to renewable energy and agroecological consumption.
I currently live in Valencia where I am also a member of the PXDE (Platform for Economic Democracy) and the NGO CERAI (www.cerai.org) which focuses its work on promoting rural development, agroecology and social and solidarity economy and is also a partner of FonRedess, Fiare Banca Etica and Alternativas Económicas.