Another economy
It is possiblemore socialSolidarityFairerMore pluralisticDemocraticAlternative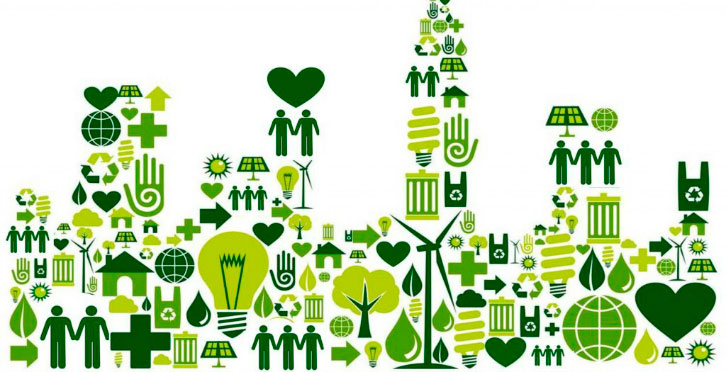 FONREDESS: A NETWORK OF SOCIAL AND SOLIDARITY ECONOMY
Fonredess in the Canal Sur TV program "Solidarios".

FONREDESS, A SOCIAL, SOLIDARITY AND CIRCULAR ECONOMY NETWORK
FonRedess participates in the program @SolidariosTV of Canal Sur TV
Building memory, Javier Moreno and FonRedess on RTVE Play.
Interview with Javier Moreno, co-founder of FonRedess. In this pod cast you will learn about his motivation to start this type of movement and carry it out.
Hispanidad Radio "Señales de Humo" rebroadcast on Uniradio and EMA RTV
Carne Cruda Radio, 8th installment of New installment of #JuntasEmprendemos on @carnecrudaradio
We learn about four tools to break financial exclusion and boost transformative female entrepreneurship: @calalafondo @coop_57 @fonredess and #JuanaMillán Awards.
PROGRAM 'VENIMOS DEL SUR' OF RADIO ABIERTA SEVILLA, THE COMMUNITY RADIO OF POLÍGONO SUR 106.0 FM
FonRedess, another economy is possible.
PROGRAM 'CAMINS SOSTENIBLES' OF RÀDIO SOL ALBAL 93.7 FM
Ethical finance and sustainable living. Minutes 13:00 to 47:20
RNE programa «En primera persona» Radio 5
Fonredes promotes a circular, ecological, sustainable and value-based economy.
Hispanidad Radio «Señales de Humo» redifusión en Uniradio y EMA RTV
FonRedess was created to support a different economy by making economic resources available to transformative social entrepreneurship projects.
At FonRedess we also work at the service of people, who are ahead of capital income. Javier Moreno, partner of #Fonredess
Blog about collective entrepreneurship - School of Social Economy
Economic Democracy: between State, Market and Solidarity
Blog about collective entrepreneurship - School of Social Economy
Transformative Economies and Ethical, Alternative and Citizen Finance, an alliance for social, environmental and economic innovation.
Blog about collective entrepreneurship - School of Social Economy
What do we talk about when we talk about financial inclusion and exclusion?
Collaborative economy blog El jornal Andaluz. Thinking, saying, doing the economy we want.
Digital Publication of the Ethical Finance Foundation. Think, say, do the economy we want.
Report of the entity FonRedess in Canal Sur
Derechos Humanos, economía y Covid
Amparo Díaz Ramos, partner of FonRedess
IT IS NOT ENOUGH TO WORK TO END TRAFFICKING, IT IS NECESSARY TO IMPLEMENT ALTERNATIVES ...
Amparo Díaz Ramos, partner of FonRedess
#GoodPerson Salvador Is On The Road To Something Good, From The Sale Of A Bike
Javier Moreno Ibarra, socio de FonRedess: "La economía transformadora ha de consolidar redes de apoyo mutuo»
We can all be the solution
On June 2, 3 and 4, 2023, we held the FonRedess Assembly in Valencia
Now we irrigate with the sun: FonRedess reimbursable aid for the installation of photovoltaic irrigation in the Huertas Urbanas de la Isla de Tercia (Seville)
FonRedess - Inclusive Finance
PRESENTATION OF FONREDESS MURCIA
PRESENTATION OF FONREDESS PAÍS VALENCIÁ
MUTUAL AID IN TIMES OF PANDEMIC AND ECOLOGICAL EMERGENCY
SEMILLAS DE TRANSFORMACIÓN: PENSAR, DECIR Y HACER LA ECONOMÍA QUE QUEREMOS
Oscar Moreno Ibarra, partner of FonRedess
Many thanks to our colleagues of the Camp a la Taula Association, accompanied by several grants reimbursable by FonRedess.
Fluyes and FonRedess sign agreement to promote sustainable development in rural municipalities and natural areas
FonRedess organizes and participates in Conversation Sustainable loans for organizations of the territory Universidad del Buen Vivir-Campaign for a Global Curriculum of the Social Solidarity Economy.
Our colleague Charo Aguilera: why is the Social Economy, which is opening the way for women, doing so in such a timid way? why is the positioning of the Social Economy in relation to how we are treating the planet, and how we treat women citizens as a society, so subtle?
FonRedess and Cerai (Center for Rural Studies and International Agriculture) accompany Nelsa Néspolo, from Justa Trama and justa Troca in La Enredadera.
Triángulo textil: being part of FonRedess allows us to meet other similar projects and learn from other experiences of social entrepreneurship, we believe in networking as a lever for change towards a fairer and more sustainable economy.
Our partners Lucía Gómez and Charo Santos. Together we undertake. Let's talk about money: financing tools for women entrepreneurs. Finanzas Éticas and FonRedess, two alternative financing entities.
Fonredess participates in Rethinking Extremadura and University of Extremadura: Rethinking "Economics for Older Adults" - Interview with Javier Moreno Ibarra
FonRedess and Asociación Finanzas Éticas Castilla y León have signed a collaboration agreement within the framework of the III Foro Iberoamericano de Economía Social ACCIÓN POR EL CLIMA CON ROSTRO DE MUJER, organized by the Escuela de Economía Social, in Osuna (Seville). The collaboration between the two entities strengthens the bonds of friendship that have already united us for a long time.
FONREDESS PARTICIPATES IN THE ELABORATION OF THE REPORT ON INCLUSIVE FINANCE "FINANCIAL INCLUSION OF SOCIALLY EXCLUDED GROUPS THROUGH ACCESS TO CREDIT".
COOPERATIVA VAYATELA AND FONREDESS, REVIEWED IN VALOR SOCIAL
OUR COLLEAGUE LUCÍA GÓMEZ IN VALOR SOCIAL: STUDY "CHALLENGES OF ETHICAL AND SOLIDARITY FINANCE IN MICROFINANCE".
ENDORSEMENT OF THE MANIFESTO FOR ECONOMIC AND FINANCIAL EDUCATION
#LACOLMENA, MUTUAL FUND FOR THE REACTIVATION OF THE SOLIDARITY ECONOMY
SPANISH LEGAL PROFESSION: THE COORDINATOR OF THE ICA SEVILLA ANTI-TRAFFICKING SHIFT EVALUATES THE NEW REALITIES AND CHALLENGES WITH AGENTS FROM DIFFERENT FIELDS.
REFAS: VII MEETING OF PARTNER ENTITIES TO STRENGTHEN AND DEEPEN LOCAL ALTERNATIVE FINANCES